Presented by

Date: 16 September 2008
Venue: Sparke Helmore - Level 40, 600 Bourke Sreet, Melbourne, Victoria
Complex injury management cases often have the potential to place injury management practitioners amongst a minefield of problems.
Knowing which way to turn in order to navigate your way to a successful outcome is a vital skill. This conference will introduce or enhance the skills that injury management practitioners require to successfully manage such cases.
A program that covers prevention, claims and rehabilitation topics will ensure that delegates attending the conference will leave with the ability to identify and manage the hidden and potentially explosive problems facing injury management practitioners today and into the future.
Conference Program, Session summary and Speaker profiles:
For more information, please contact Darren Mickan on 08 8351 2688 or email dm@nbassociates.com.au.
Sponsored by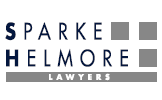 Presentations for conference delegates
These slides are copyright and intended for the use of the conference delegates only, and can only be accessed with the username and password provided to conference delegates. Reproduction of these presentations is prohibited.
9:10am
11:10am
11:50am
1:35pm
2:15pm
3:15pm